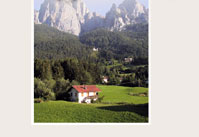 Furscher Mühle
des Toni Schgaguler
Feldererweg 8
I-39040 Seis am Schlern
I-39040 Siusi allo Sciliar
Südtirol - Dolomiten - Italien
Alto Adige - Dolomiti - Italia
Appart. (+39) 366 331 9826
Restaurant (+39) 329 274 9224

furschermuehle@gmail.com

Firmendaten/Dati societari/Company Details

Cookies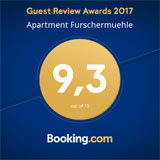 Copyright:



Furschermühle
von Schgaguler Anton
Feldererweg 8 - Seis/Siusi
I-39040 Kastelruth/Castelrotto
Tel. (+39) 366 331 9826
info@furschermuehle.com
P.IVA/ MwSt.: 01493520215
PEC: anton.schgaguler@pec.sbb.it

TUTTO IL MATERIALE CONTENUTO NEL SITO (FOTO, TESTI, ECC.), SE NON DIVERSAMENTE SPECIFICATO, É PROPRIETÁ DEI RISPETTIVI AUTORI.

ALLE INFORMATIONEN (TEXTE, FOTOS, ETC.) DIESER WEBSITE, WENN NICHT ANGEGEBEN, SIND URHEBERRECHTLICH GESCHÜTZT.

ALL THE CONTENT OF THE SITE (TEXT, IMAGES, ETC.) UNLESS IT IS NOT OTHERWISE STATED, IS COPYRIGHT OF THE RESPECTIVE AUTHORS.



Internet graphic concept and design, pages production, technical support and advertising by:
ALTEA SOFTWARE S.r.l.
html, flash, 360° Photos, pages, web server, software and advertising