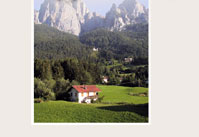 Furscher Mühle
des Toni Schgaguler
Feldererweg 8
I-39040 Siusi allo Sciliar
South Tyrol - Dolomites - Italy
Appart. (+39) 366 331 9826
Restaurant (+39) 329 274 9224

furschermuehle@gmail.com

Firmendaten/Dati societari/Company Details

Cookies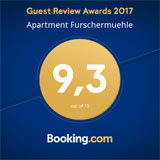 The fish pond

While we were restoring the water-driven corn mill we thought of using the water flow for something else.
The idea was a good fit with the land around, so we built a fish pond, 2000 m2 and 3 m deep, right next to the mill. Hoping that the clay bottom would keep the water from seeping away, we chose not to use any artificial lining. The gamble paid off and the pond is now quite an attraction for fishermen but also for people who simply want a bit of peace and quiet, spending some time at the pond while enjoying the lovely sight of the Sciliar mountains.
Non-members of the Siusi/Seis fishing association can get a day pass and fishing poles and must bring the fishing equipment.